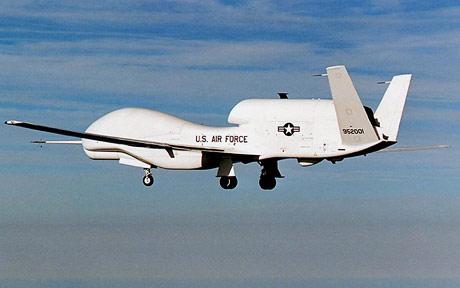 This week brought the much-publicized release of Bob Woodward's latest immediate history, Obama's Wars.  In addition to the many interviews Woodward has given to prominent news outlets, excerpts of the book were published in the Washington Post.
Standing out as perhaps the most significant quote from these excerpts was President Obama's assessment that the greatest threat to the United States came not from either of the two nations in which America was engaged in war–Iraq and Afghanistan–but rather form within an ostensible ally,  Pakistan.  Noted Woodward:
Fears about Pakistan had been driving President Obama's national security team for more than a year. Obama had said toward the start of his fall 2009 Afghanistan-Pakistan strategy review that the more pressing U.S. interests were really in Pakistan, a nuclear power with a fragile civilian government, a dominant military and an intelligence service that sponsored terrorist groups.
Not only did al-Qaeda and the Afghan Taliban operate from safe havens within Pakistan, but – as U.S. intelligence officials had repeatedly warned Obama – terrorist groups were recruiting Westerners whose passports would allow them to move freely in Europe and North America.
Safe havens would no longer be tolerated, Obama had decided. "We need to make clear to people that the cancer is in Pakistan," he declared during an Oval Office meeting on Nov. 25, 2009, near the end of the strategy review. The reason to create a secure, self-governing Afghanistan, he said, was "so the cancer doesn't spread there."
This excerpt was published two days after a New York Times article revealed the expansion of U.S. military activity in Pakistan, particularly the use of unmanned drone air attacks:
As part of its covert war in the region, the C.I.A. has launched 20 attacks with armed drone aircraft thus far in September, the most ever during a single month, and more than twice the number in a typical month. This expanded air campaign comes as top officials are racing to stem the rise of American casualties before the Obama administration's comprehensive review of its Afghanistan strategy set for December. American and European officials are also evaluating reports of possible terrorist plots in the West from militants based in Pakistan.
The strikes also reflect mounting frustration both in Afghanistan and the United States that Pakistan's government has not been aggressive enough in dislodging militants from their bases in the country's western mountains. In particular, the officials said, the Americans believe the Pakistanis are unlikely to launch military operations inside North Waziristan, a haven for Taliban and Qaeda operatives that has long been used as a base for attacks against troops in Afghanistan.
Another potential benefit of these drone attacks is the eradication of the most malignant cancer widely believed to be in northwest Pakistan, Osama bin Laden.